Return to Blog List

On February 14-16, 2023, I attended the World Ag Expo in Tulare, California. This was my second year attending, so it was a little less overwhelming, but still daunting. I definitely smashed my daily steps each day! It is very difficult to explain the sheer size of the event, so I'll impress upon you some of the numbers instead...
108,233 people attended.
Attendees represented 49 states, the District of Columbia, and 56 countries.
1,225 companies displayed cutting-edge agriculture equipment, technology and cool new ways of employing technology.
There was 2.6 million sq. ft. of exhibitor space (241,547 m2). That is more than 30 football fields!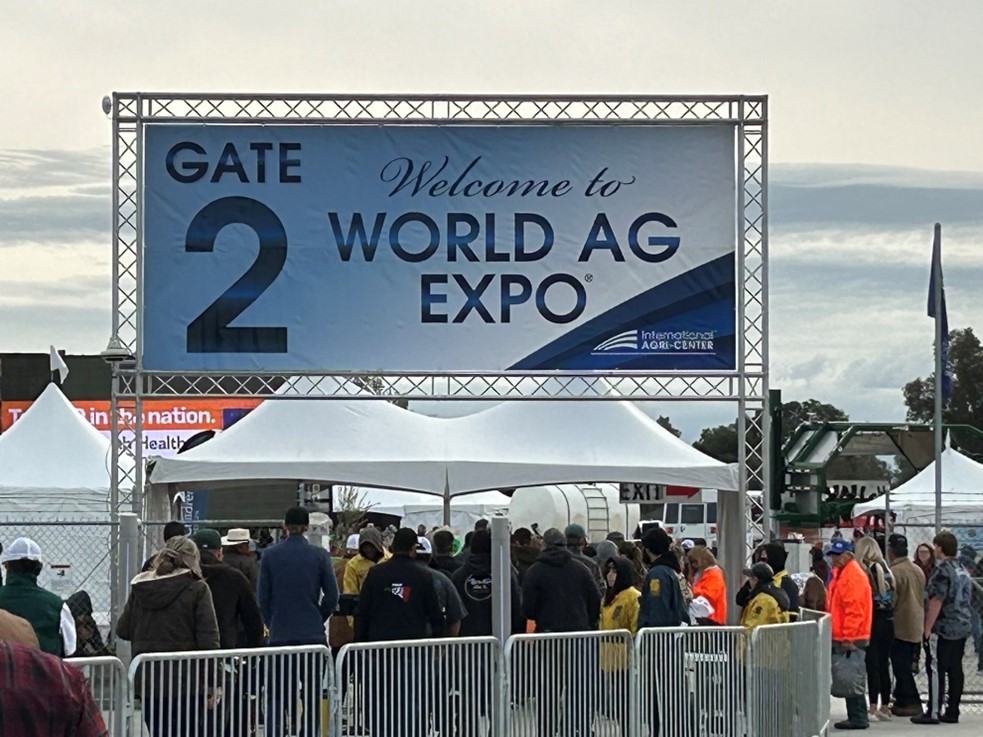 I was super excited for Day 2, where the field day included a tour of the new Wonderful Citrus dedicated packhouse for Halos Mandarins. The operation was very impressive and, again, the numbers do the "talking":
The packhouse measures in at 640,000 sq. ft. (59,457 m2), which is the equivalent of 11 football fields.
The packhouse runs 20 hours a day, 6 days a week, in season.
It has the capacity to process 4,000 bins of fruit a day.
The 8 dedicated pack lines can produce up to 500,000 bags of mandarins a day.
They can store up to 31 million lbs (14.1 million kgs) in cold storage.
The Tomra Compac presort line (which was finished for the day) is 310 ft (95 m), making it the longest electronic sizer and grader in the world, with more than 5 miles (8 km) of chain.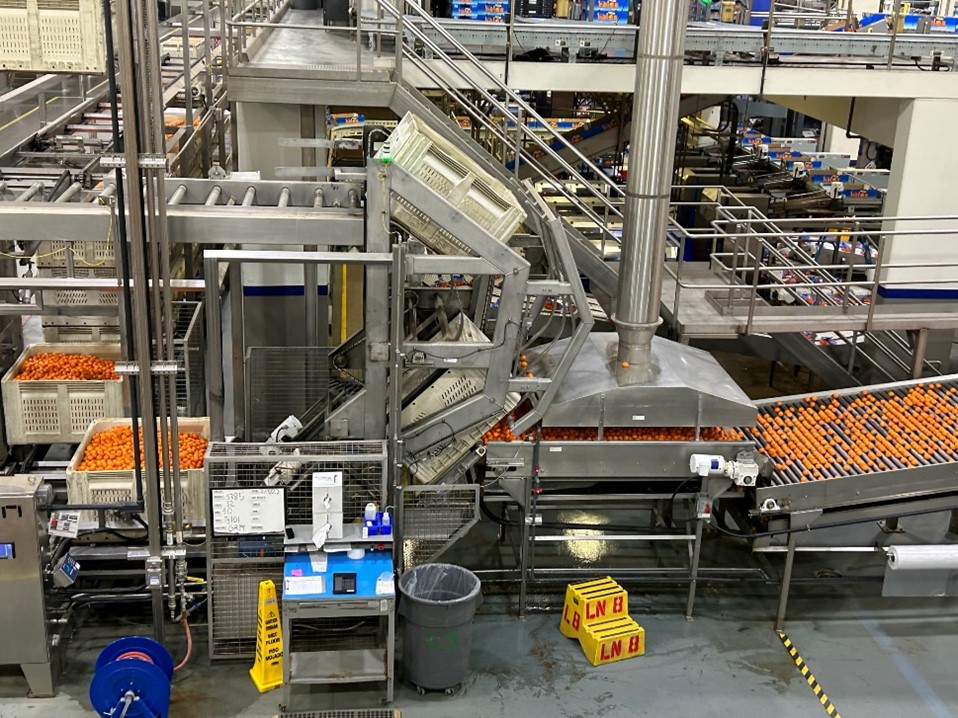 After the Wonderful Citrus tour, we toured a cattle feed plant. Although it wasn't as relevant to our industry, the scale was immense and there was one very "dominant" addition that stood out. They had recently installed 2 enormous silos, which hold raw corn sourced from the Midwest of the USA - each silo holds 20,000 tons of raw corn. That is 40,000,000 lbs (18,143,695 kgs). They were HUGE!!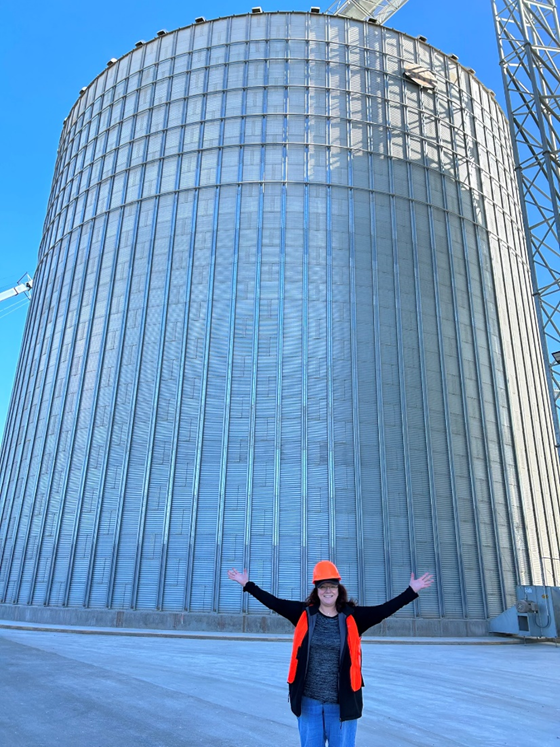 I don't have any official numbers, but a *LOT* of meat was consumed over the 3 days by hungry attendees. The rib eye sandwich and pulled pork sandwich were the clear favourites!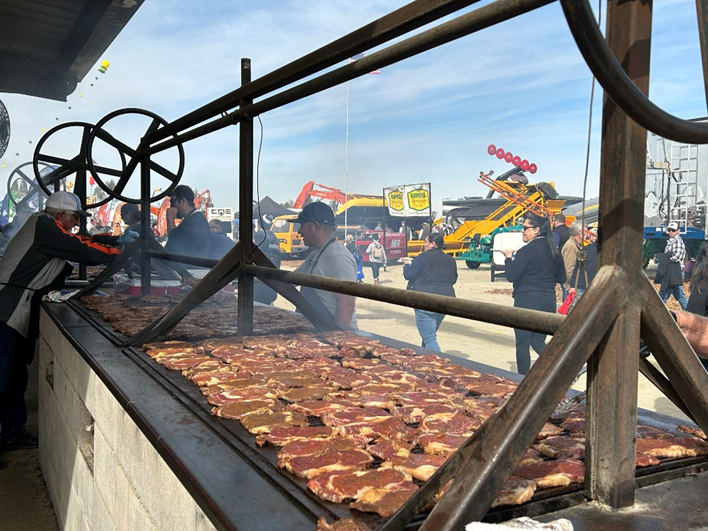 All in all, it was a great experience again, getting to see the trends in the ag/hort industry and what farmers care about all in one giant place, over three (exhausting!) days!
Cheers,
Julie