Return to Blog List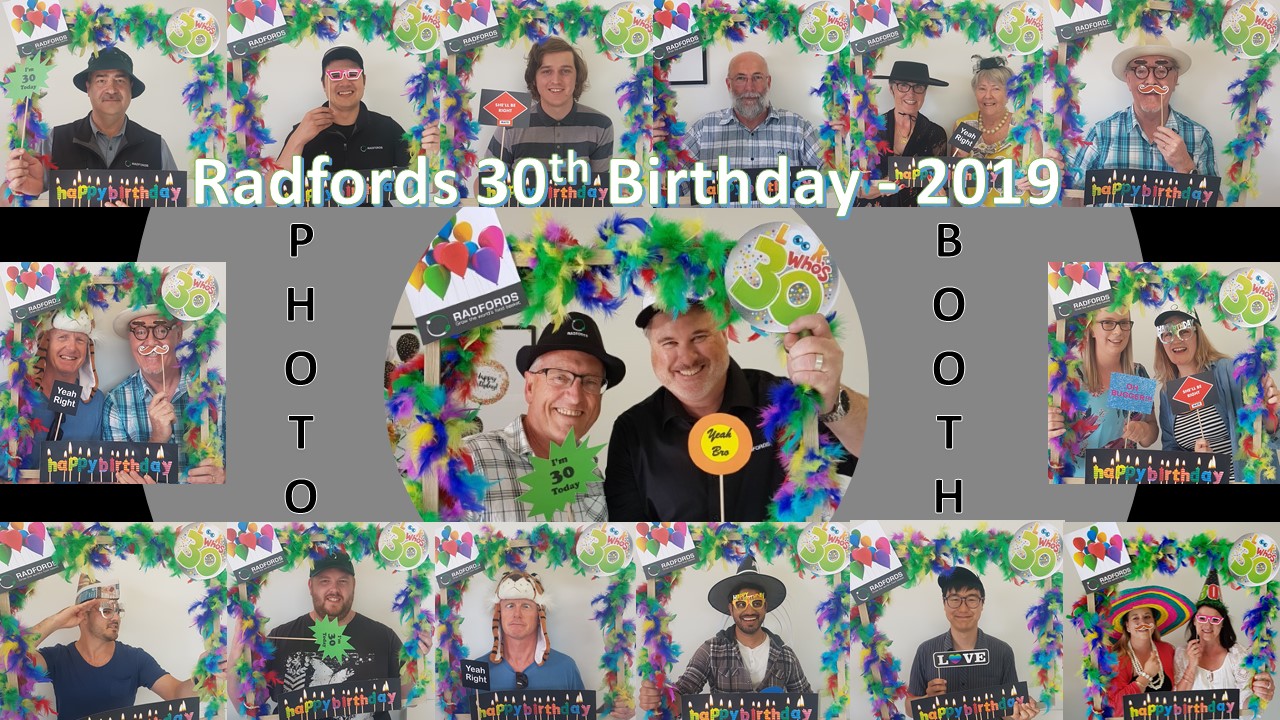 On Wednesday, 6 November 2019, we celebrated Radford Software's 30th Birthday! We had lots of fun and laughs with our in-house photo booth, and enjoyed a delicious meal from the "Paella man" - washed down with a swoosh of Sangria, and finished off with some yummy birthday cake!
Phil Radford started Radfords' in November of 1989 with 6 clients, and has never looked back. Radfords now has a staff compliment of 45 employees, and services over 100 packhouses, coolstores and orchards, in 7 different countries!
We would like to take this opportunity to thank each and every customer, staff member, friend and family member which has contributed to this huge milestone which Radford Software has achieved.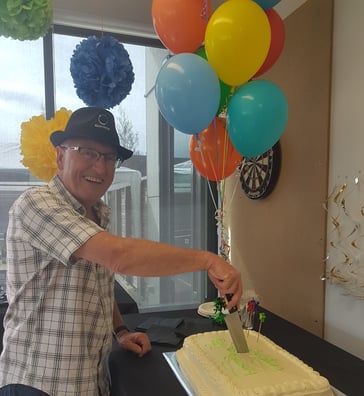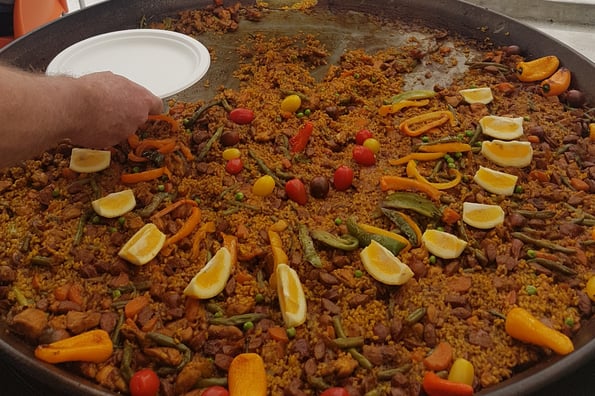 Phil did us the honours of cutting the birthday cake. The delicious Paella which we enjoyed on the day.
We also had a "Crazy hat" day and our staff came dressed in all different shapes and sized hats, which added to the days fun and laughter.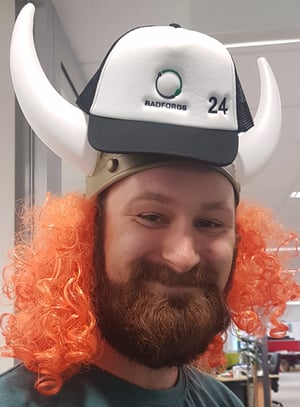 Adam Cuming, our CEO presented all the staff members with Radford cap's, embroidered with a unique staff number. Phil Radford was presented with hat no 1, while the later generation of Radfords newbies were presented with cap's with their higher corresponding employee numbers! This complimented our crazy hat day, when staff were able to remove their crazy hats and replace it with a new Radfords cap. In some cases though, our staff decided to combine the two, which was great! Alexander in his crazy hat, along with his newly presented Radfords cap - "#24".
Radfords Superbru
We are very proud to present our RWC2019 Superbru winner, as one of our own. Congratulations to Jodie Hayes, you are the first to have your name engraved on our Radfords ugly cup!
We also have a 2nd place prize - which will be posted to Craig Hall of RD8 Fresh Produce, congratulations.
To our first place customer on the leader board Jamie Sweet of Heartland Fruit, well done. There will be something coming your way, so keep your eyes peeled!
We have decided that the "Radfords ugly cup" will be a floating cup, and therefore there will be more fun Suberbru competitions which we will be running in the nearby future. The next would be the Super Rugby which starts on the 31st January 2020. Be sure to keep an eye out for the invite to join in on the fun!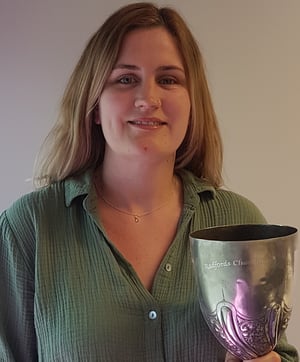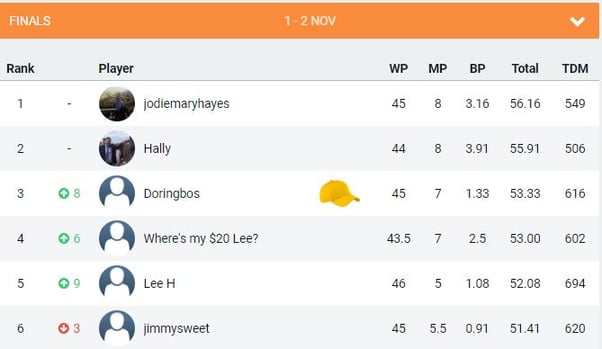 Jodie with the Radfords ugly cup. Congratulations Jodie!