Return to Blog List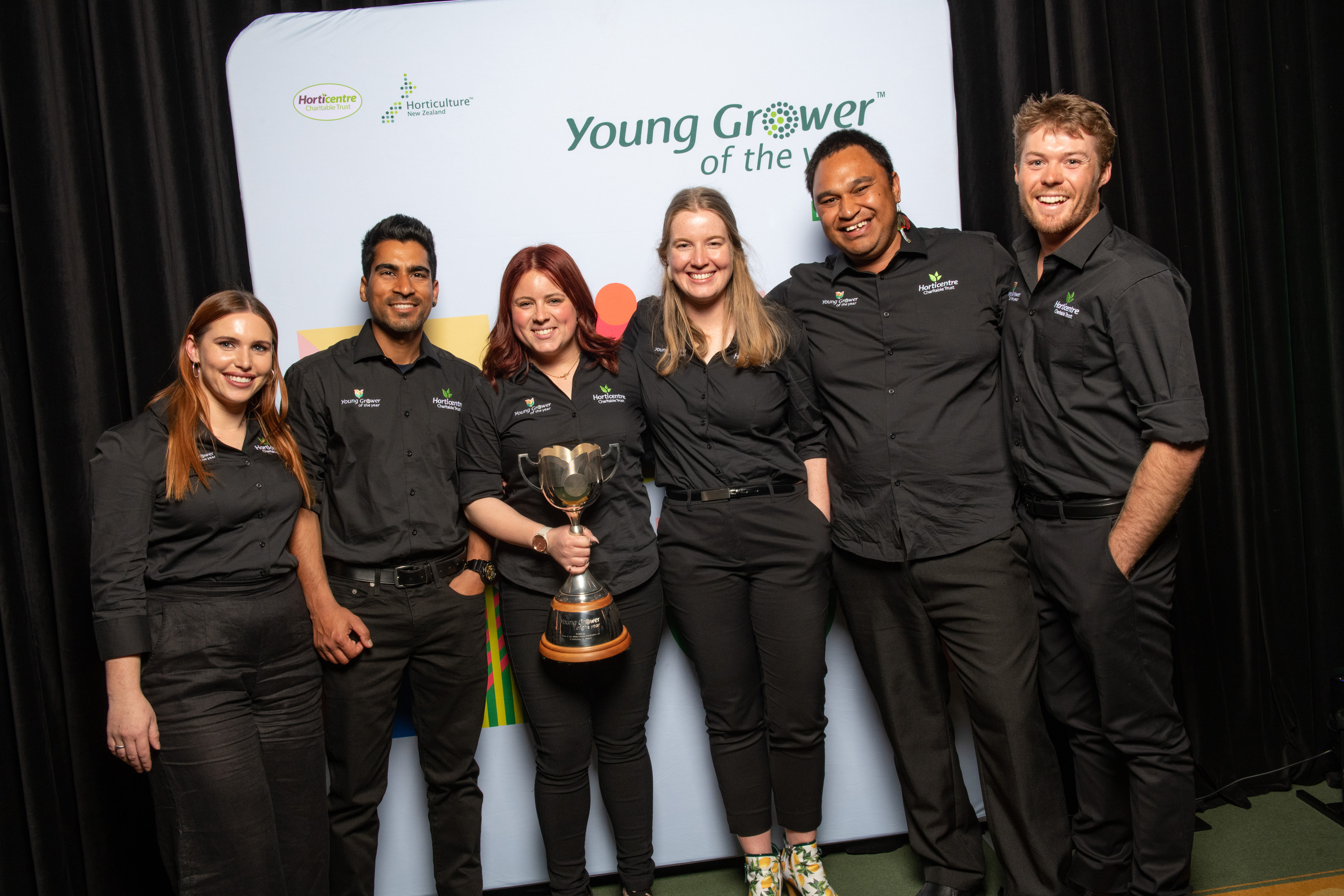 This year's Young Grower of the Year competition culminated in Nelson for the National Final, where regional Young Grower winners from Pukekohe, Bay of Plenty, Tairawhiti Gisborne, Hawkes Bay, Nelson and Central Otago, as well as their friends, family and supporters, convened to see who would take the crown as 2022's national winner.
Day 1 started off gloomy at the Richmond Park Showgrounds. Mother Nature seemed determined to make conditions as challenging as the series of physical and theoretical challenges the contestants were set to face, who rotated around seven "stations" and were scored according to their individual performance. It was fast and furious, and the challenges ranged from reversing a tractor (with a spray unit on the back) through traffic cones, to presenting their own industry innovation "pitch", to a health & safety risk assessment, as well as our "patented" Excel challenge!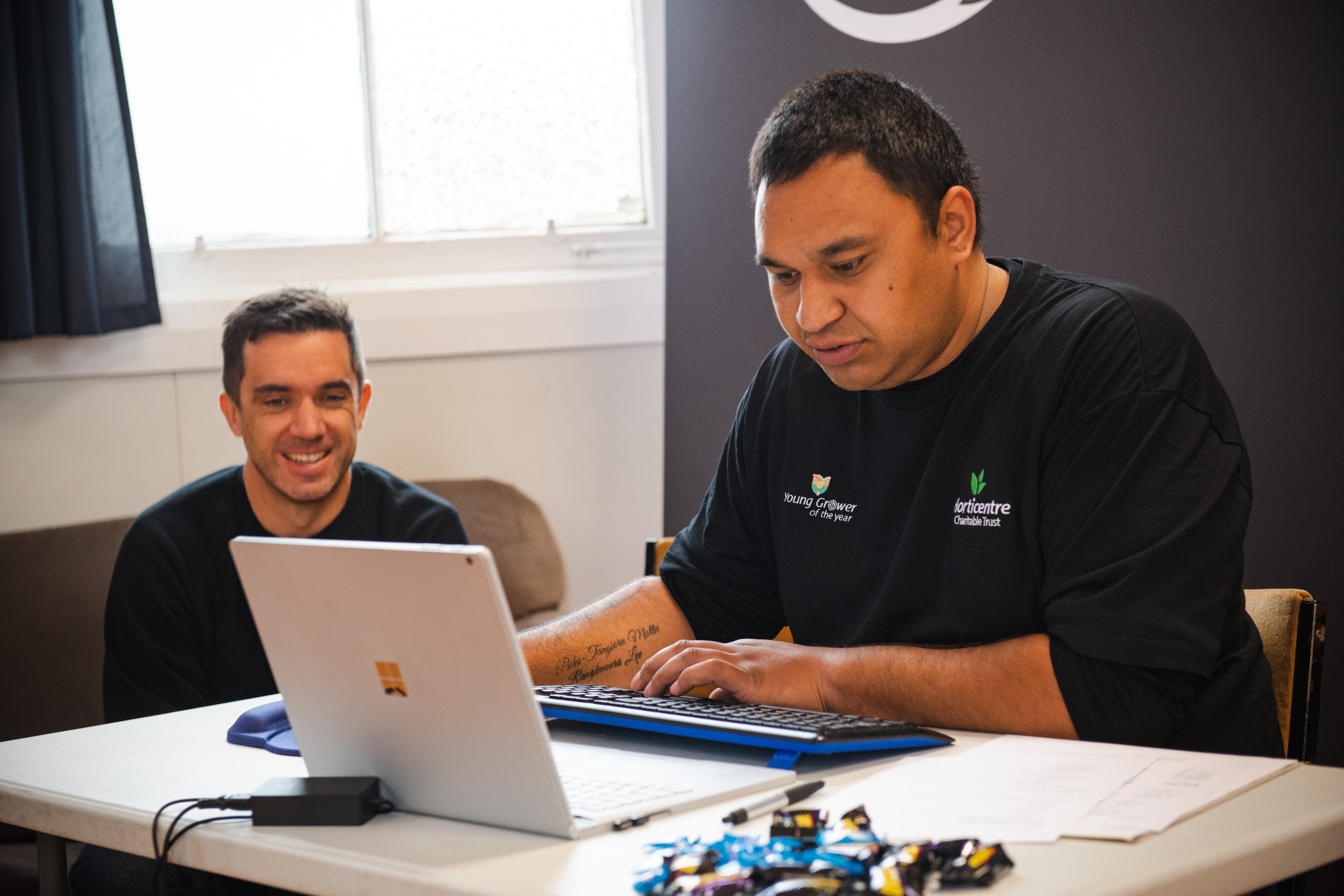 Radford Software have been a proud associate sponsor for many years and contribute to the event by presenting an individual challenge, this year involving an Excel-based, data-driven scenario involving harvest data and piece-rate timesheeting! This tested the Young Grower's ability to absorb orchard and picker data, process objectives and display meaningful results via a common Microsoft application. As a result, we saw a range of thought processes, interpretations of instructions and Excel prowress that ensured it was quite the challenge! In the end, everyone gave it a good "crack" and they can all be proud of how they handled the task.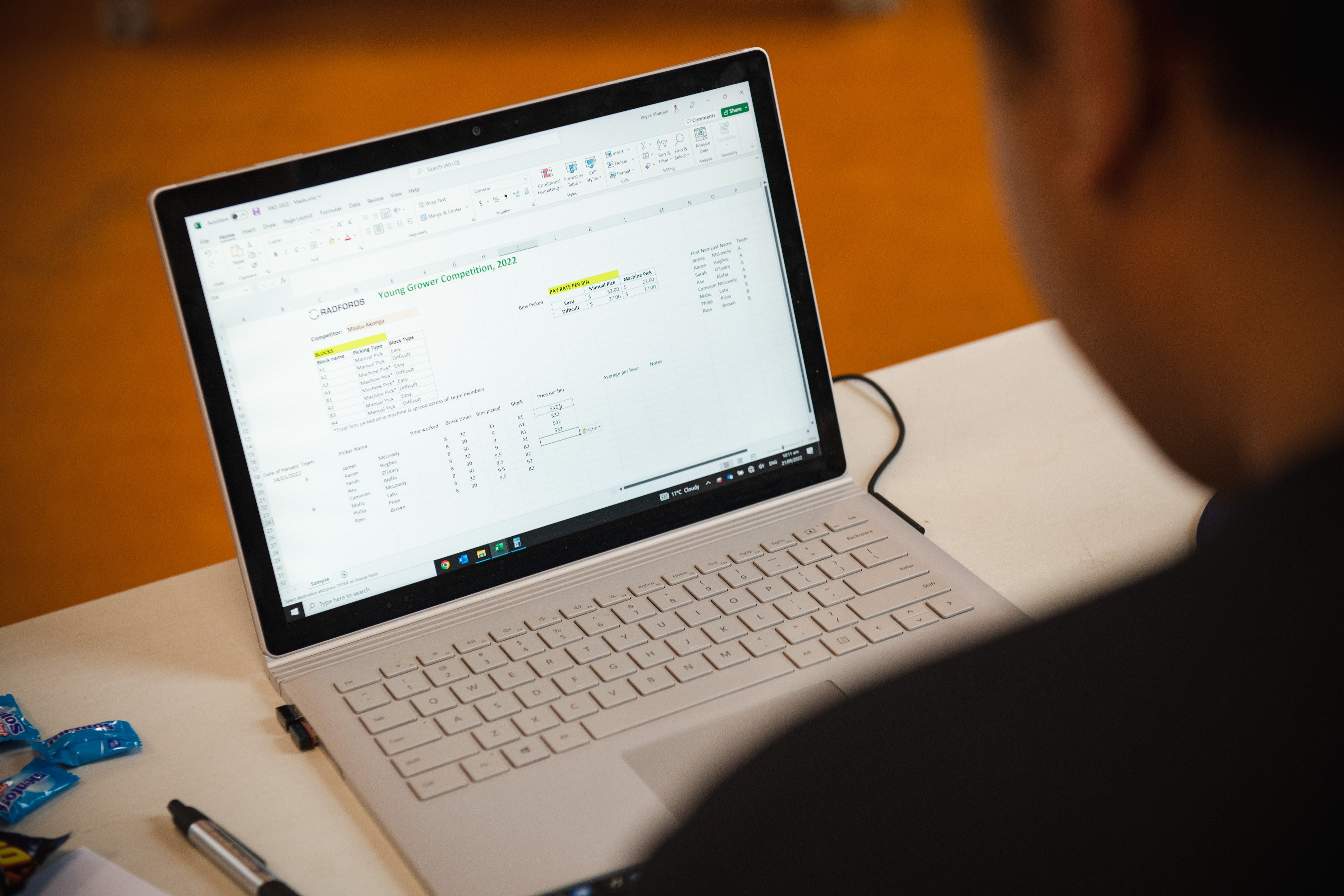 The team from Horticulture New Zealand did an amazing job and were omnipresent througout both the first day through to the Leadership Panel and Awards Dinner, where the contestants were grilled and then presented a speech on innovation and technology in the industry and how it will shape the future. Speaking of "future" - based on the enthusiasm in their voices, and the research they'd put into their content, the future of horticulture in New Zealand is definitely in good hands.
In the end it was a massive congratulations to the local favourite, Meryn Whitehead, who took out the title of national Young Grower, with Sarah Dobson of Pukekohe taking Runner Up and Young Vegetable grower of the Year.
Well done all, and bring on next year's competition!