Return to Blog List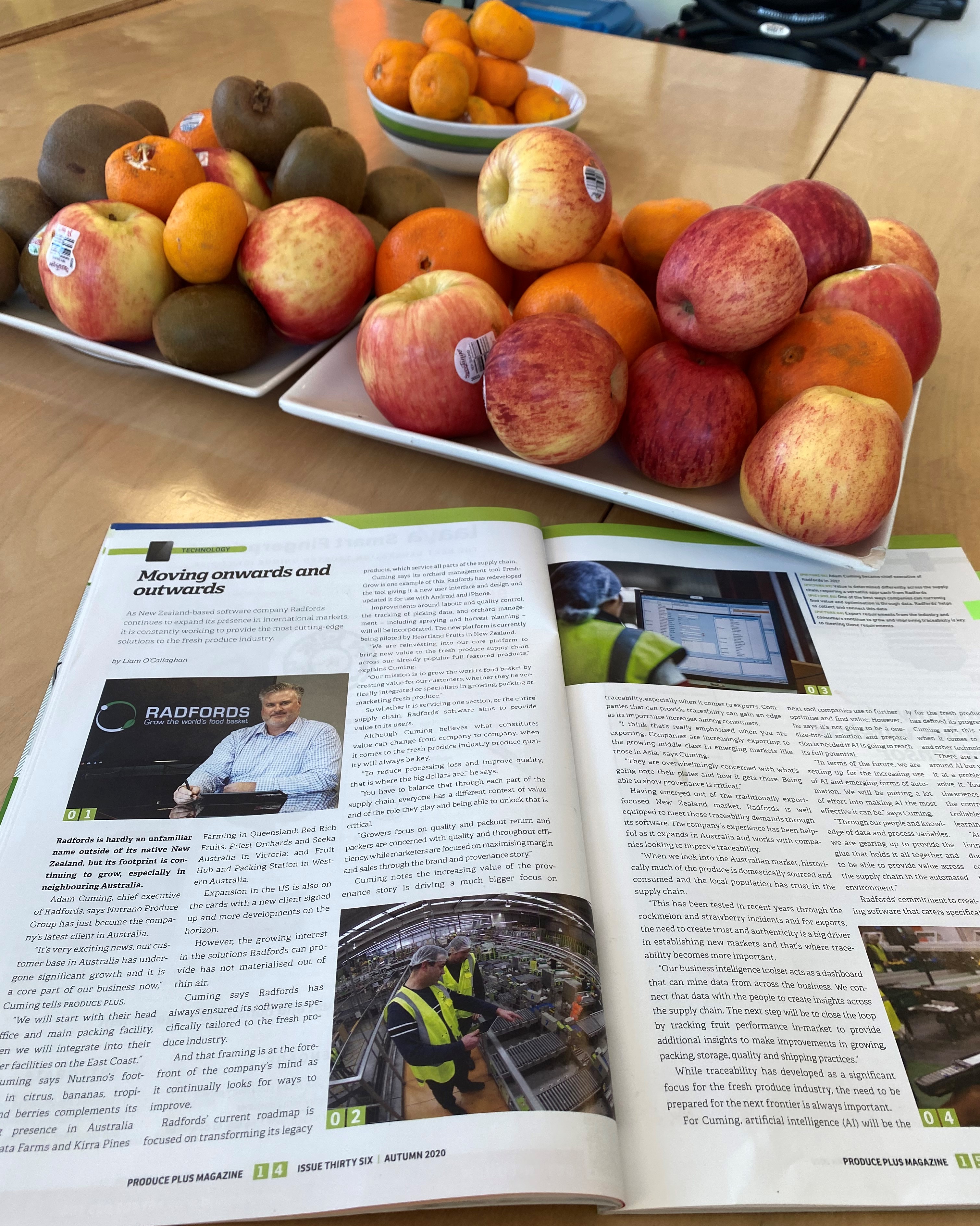 Radfords have graced the pages of Produce Plus's Autumn 2020 edition. Our CEO, Adam Cuming, had the opportunity to talk about our journey of expansion - both in terms of growing our global presence and expanding our product set.
Highlights of the article include the announcement of Nutrano as a new Australian client, partnering with Heartland Fruits to pilot our new orchard management tool and some good discussion on the business intelligence and the emergence of AI as an important tool for the fresh produce industry.
This Autumn edition also has a great article on Radfords' client Red Rich Fruits new packing and distribution facility in Coldstream, Victoria. Radfords are proud to work with Michael Napoleone and the team to help optimise the operation of their newly built site and shiny new hardware.
It was great to share this update with the team at Produce Plus and highlight some of the work we've done with Red Rich Fruits.