Return to Blog List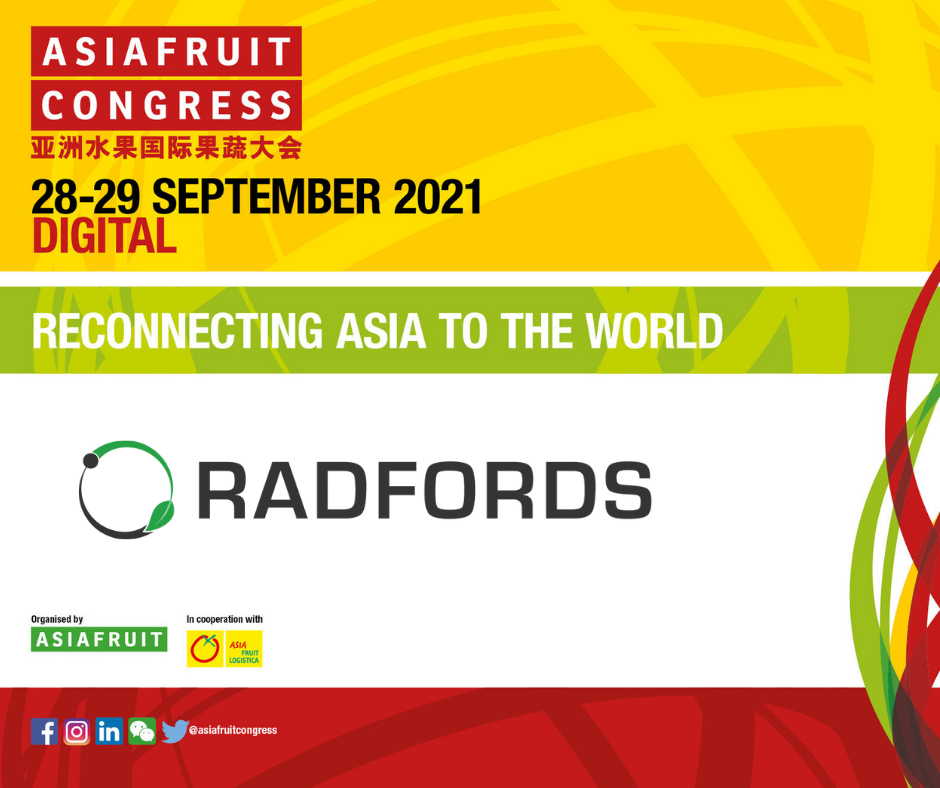 It seems like only yesterday Radfords was invited to be part of AsiaFruit's online forum...
Earlier this year, our CEO, Adam Cuming, joined a panel of industry presenters at the Business Forum portion of AsiaFruit Congress (September 28-29) to discuss the "Journey of Data", highlighting how fresh produce companies are using data more effectively in their fresh produce operations.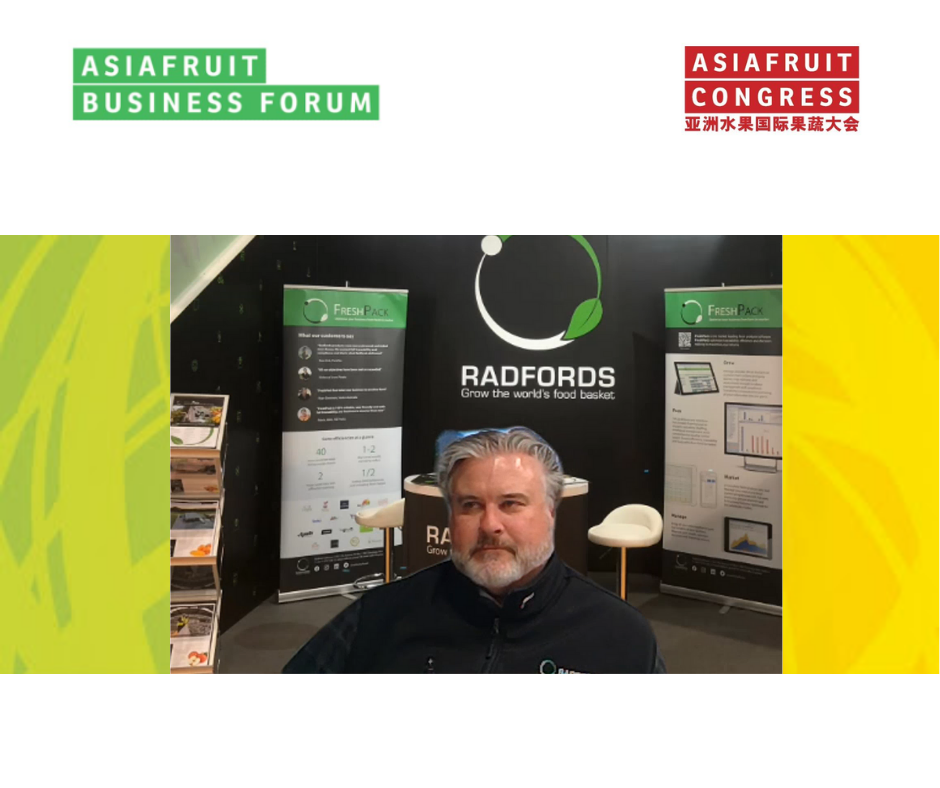 In an informative 16-minute presentation, Adam offered viewers some practical advice on navigating the data minefield, speaking to the newfound "hot"ness of data and how fresh produce operators can start capitalising on capturing it and making informed business decisions.
"Don't be too distracted by the buzz words or rush to things like machine learning," Adam explains. "Walk before you can run.
"Start with data – gather it, standardise it, generate reporting from it, make those decisions and, importantly, continuously improve the collection of that data and the weighting around it."
If you would like further information on Adam's presentation, please contact us at info@radfords.co.nz.
Full video below: