Return to Blog List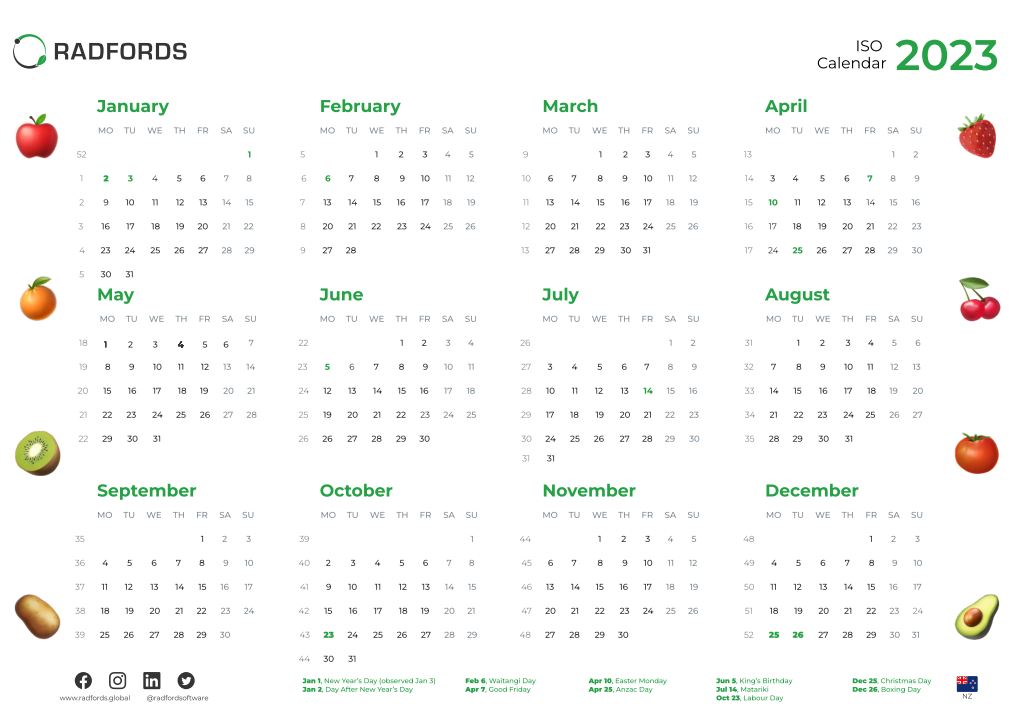 The 2023 New Zealand Radfords ISO calendar is out now!
We hope 2023 is another very successful year for all in fresh produce. We look forward to helping you transform the way you grow, pack and sell.

The New Zealand version of the calendar can be downloaded here.
Other versions (Australia, USA, Italy, Japan, Korea) are due out in the next week or so.
Enjoy!