Dawn of the 20/20's for fresh produce: What colour's your flying car?
It's been a transformative year here at Radfords. We've embarked on a 5 year roadmap and business plan, we've increased our team to 46, we've taken on new clients in New Zealand and Australia and...
Read More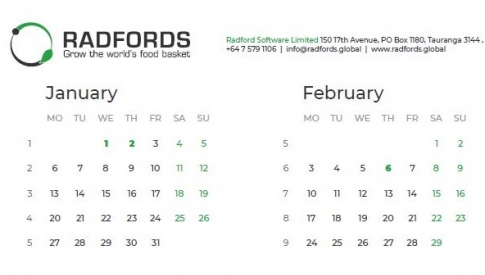 Radfords Calendar 2020
The 2020 Radfords calendar is available here.
Read More